Bio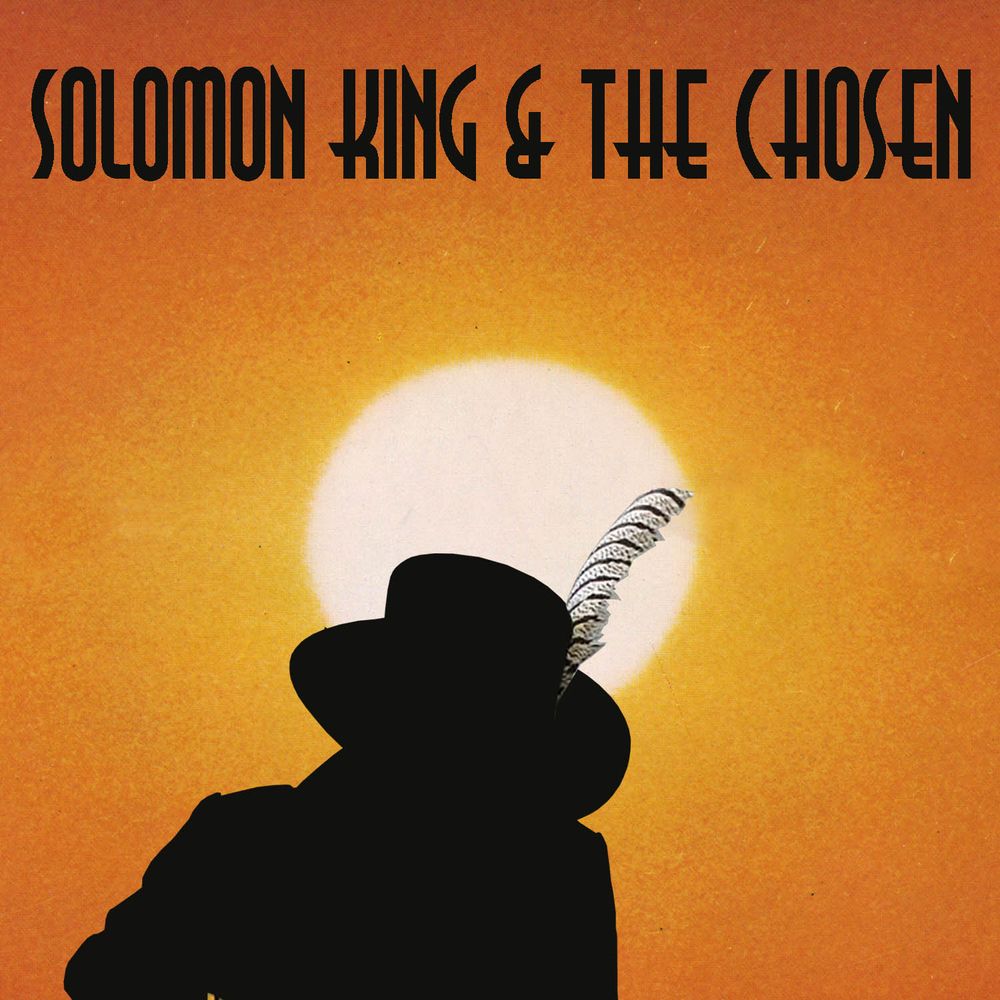 Solomon KIng
Singer-songwriter-guitar player
"...echoes of rock, blues, soul and country greats reverberate throughout Solomon King's extensive repertoire and he's as likely to introduce a packed club to a long lost Hank Williams gem as he is one of his sigature contemporary originals. Unpredictable but never afraid to shake things up..." Rock Wired Magazine
Press photos
Music stream Free
0:00/5:14

0:00/3:16

0:00/2:57

0:00/3:25

0:00/5:13

0:00/3:34

0:00/4:10

0:00/3:57

0:00/3:02
Press / Reviews
"King's style follows a long line of American traditional music. One hears both the sounds of city life and the swamp contained within. King stands far outside of contemporary pop music, drawing upon inspirations nearly as old as the United States themselves. He's like a lone bluesman that's never been able to completely escape the blues. He may comment on contemporary culture, but his feelings are always seen through the lens of traditional blues. He didn't choose this path; he was chosen by it."
 Skope Magazine September 28, 2021
Wayfarers Inspire Solomon King to Channel Roy Orbison 
By Ashley Jude Collie 
Shades. Make. The King. 
Songwriter/musician Solomon King, who notes that celebrated Roy Orbison became known as the "King of Hearts," also praises the legend's first-person narratives in his songs. Always upbeat King, a former Grammy "entrant" nominee in contemporary blues, observes: "Roy would create this persona of a suffering male character who experiences very poignant emotions about isolation, loneliness and pain, and then the tears come. He would emote and sing on such an intense level, a level that was not the norm for men of his time, in the early 1960s." 
Indeed, it was like, there's no crying in rock and roll. Well, until the King of Hearts turned up. 
So, it's not surprising that Solomon King has chosen Orbison's "Crying" as one of the videos he's doing of classic covers. But King, who has also starred in a feature movie about Phil Spector ("The Phil Spector Incident") needed to get into character to perform "Crying." So, he and his director (Jay Morran), went to a LensCrafters store to find Roy's signature shades. 
King recalls: "I showed her a photo of Roy in his classic dark shades, asking, 'Do you have these?' She replied, 'Sure, Wayfarers.' I then asked, 'Do you know who this is?' This young person said, 'No.' Fine, I added, 'Well, I'm a musician, and I need this look.' She instantly asked, 'For what, upload to social media?' She didn't ask whether it was for a record cover, or a gig or tour, or a radio interview—all the things one needs to get to, well, The Grammys." 
King, who is compiling some cool videos of classic songs from the 60s and 70s for short term exposure to a new generation, continues: 
"Anyway, I found it noteworthy that in this world where millions hang on every image or word from the Kardashians or Taylor Swift on their Instagram pages, this Gen Z salesperson immediately thought of social media, And, she also didn't know who Roy Orbison was. I mean, he's the man dressed stylishly all in black, with jet black hair, holding a black guitar and wearing those signature dark shades. And he appeared more like a shadow than your normal 60s or 70s rocker. And, consequently, he was the man who inspired singers to be different and to find their own inner voice. He's been an inspiration for everyone from me, Solomon King, to Bruce Springsteen who once observed, 'Everyone knows no one sings like Roy Orbison.'" 
Certainly, not everyone like the salesperson, knows Orbison's music. And, that's the reason, Solomon King bought those stylish Wavfarers, got into character and shot the video of him covering Orbison. He adds, "For me it's about discovery. My concept with doing these quick hit, fun videos of cover tunes for short term exposure is to bring them to a new generation. And if they see my cover on social media, maybe they'd also see the original Roy Orbison and say, 'Hey, let me listen to the legend's original song.' It could be like discovering Mozart for the first time. An exciting discovery process." 
Moreover, King suggests that the choices of covers he's chosen reflects "who I am as a musician, and who has influenced me." Those cover videos will initially include: David Bowie – Rebel Rebel - (1974); Roy Orbison – Crying (1961);  Lou Reed – Sweet Jane (1973); Ray Charles – Busted (1963 and written by Harlan Howard); The Rascals - It's a Beautiful Morning (1968). 
And, while Solomon King gets ready to master his new record of original songs, he has plans to maybe take the classics of 60s and 70s on the road to Casinos and other venues which are looking to re-open. 
Check out Solomon King's classic covers like Rebel Rebel on his YouTube channel, and drop in on his Instagram and Facebook pages.
Press review #1
ROCKWiRED RADiO PROFiLES 
PRESENTS AN EXCLUSiVE iNTERViEW WiTH 
SOLOMON KiNG 
AND CUTS FROM HiS 
BRAND NEW RELEASE 
TRAiN 
There are those that simply play the blues and some people that have lived them and there are dudes lke SOLOMON KING who have done both. Hailing formthe Detroit, KING's days a s an auto worker read like something out of a CHARLES BUKOWSKI novel complete with booze and broads but when the layoffs came he headed west with an acoustic guitar in hand and began a career in the very music that celebrates hard living, drinking and women that know how to take your mind off of things only to land you nin more trouble.  Following up his previous releases UNDER THE SUN and MEDICINE  is the album TRAIN  -  a raw collection of blues rock tunes that walk the line between love and lust and  celebrate getting on with life. Just take a listen to tracks such as the BO-DIDLEY-inspired BABY DOES ME GOOD, the gut bucket title track and COFFEE SONG.
Press review #2
"Against a backdrop of delightfully swanky guitar melodies, Solomon King's vocals are reminiscent of icons like Lou Reed, as they feature rich lyrical monologues, delivered in a storytelling fashion." 
Stepkid September 27, 2021