"

...his best work is as good as anyone...and his work is getting better"
"Hailing form Detroit, King's days as an auto worker read like something out of a CHARLES BUKOWSKI novel ..."
Rockwired Radio Profiles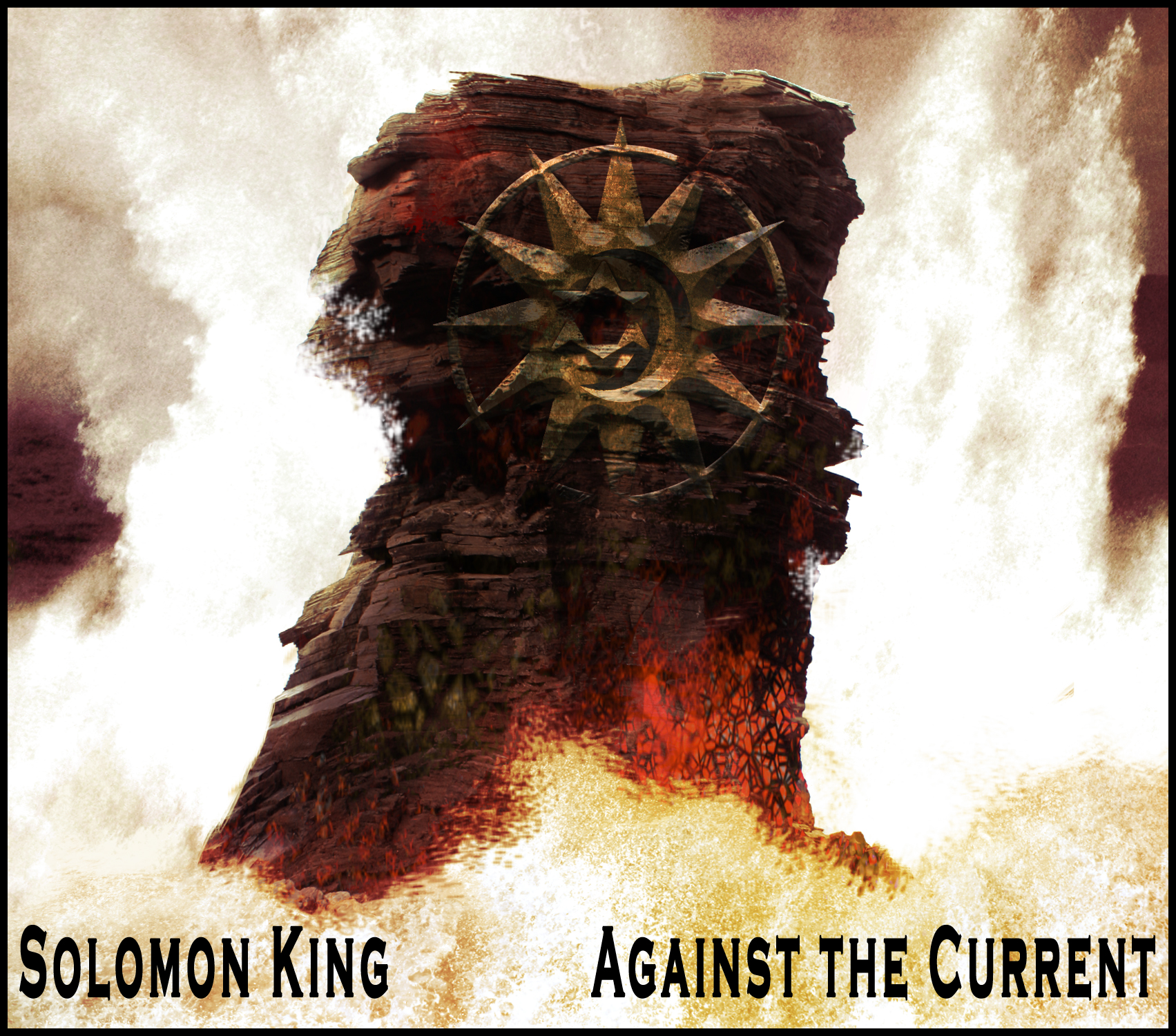 0:00/4:59

0:00/4:55

0:00/6:00

0:00/4:03

0:00/5:52

0:00/3:42

0:00/3:57
Under the Sun/media dl
Solomon King
Solomon King – Under The Sun
When you look down the track listing for an album and see it populated with covers – many classics of their genre – you instinctively have strong forebodings of listening to ill conceived renditions that don't deliver anything remotely resembling the concept of "imitation being the sincerest form of flattery".
However, occasionally you are surprised when an artist takes these songs and brings new life to them by changing them to deliver a personal musical vision that respects the song's roots without resorting to mere mimicry. One such artist is Solomon King.
To help deliver his vision, King has surrounded himself with a crack team of musicians that includes Ray Parker Jr (guitar), Ollie Brown (drums), Reggie McBride (bass) and Sylvester Rivers (keyboards/percussion) with background vocals from Shea Chambers, Elaine Gibbs and Cristi Black. I mention the names of these singers because their gospel infused harmonies are one of the real delights of this set.
King is blessed with a soulful and bluesy voice (somewhat like a white Robert Cray) that is equally at home on the Muddy inspired title track as it is on the funkily soulful "Ain't No Love". "Freaky" is deeply soulful, funky and bluesy, riding a mesmerising guitar riff – "Frankie & Johnny" has a seriously funky undertone that is enhanced by jaunty piano – whilst "You Look Good" is both funky and bluesy fired by percolating organ.
Add in earthy renditions of "Whiter Shade Of Pale" and "Tracks Of My Tears", and a seriously funky "Jack Me Up", and you have a fine set from an artist with serious potential. (www.solomonkingmusic.com) Rating 8 Mick Rainsford Blues in Britain Magazine
Read more…
close
0:00/1:44

0:00/3:34

0:00/5:04

0:00/4:52

0:00/4:11

0:00/0:52

0:00/3:24

0:00/3:38

0:00/4:38

0:00/4:00
medicine/media free download
Solomon King
MEDICINE by Solomon King
Review by Playboy Magazine contributor Ashley Jude Collie
Today's charts are jammed with sappy performers who can't really sing and don't play instruments and who are created by record companies with the sole purpose of milking our kids of their cash. Did I hear some exec say, "We just need customers who are like sheep and go baaaaaaaa, and performers who have their dance routines down pat!" Face it, when it comes to modern music it's all about being served a load of pop and pomp. . .PAP! But every now and again, something makes us want to shout, "Hold on, what's that?" and then, "Drop a freakin' needle on that record!" Solomon King's debut 2009 CD, Under the Sun, earned him a Grammy entrant nomination. Now his new CD, Medicine, strips down today's over-produced slush and returns music to its very essence. Medicine is an exciting throwback to when the blues and rock made you want to rock and roll! Medicine is a tasty dish, evoking John Lee Hooker, Leonard Cohen, Tom Waits and a little of that "bad to the bone" of George Thorogood. It's raw, one-take, uncomplicated medicine for the soul. Trust us, resistance is futile. . .so shut up and just take your Medicine!
"Medicine" - An irresistible blues love song. You need your medicine, and your medicine is a bit of Solomon King.
"Baby Does Me Good" - Foot stomping, rocking blues with some real horny guitar.
"Make You Mine" - We suggest you shoot back some whiskey for this damn fine homage to early rockers like George Thorogood and his Destroyers. Count Solomon King as part of this great rock tradition.
"Little Wheel" - Some classic early rock blues on this John Lee Hooker tune done in Solomon King's inimitable
"Don't you love me no more?" - More dirty licks for this excellent bad lovin' song.
"Closer" - Sweet, sweet, sweet ballad — takes the edge off the bad lovin' we all go through. "Everything's going to be alright!"
"Cinammon Rose" - A killer country road tune. Put on your boots and hat, grab your gal and high step it out onto that dance floor!
"Bucket" - Sure, the economy sucks, you just lost your job and your shirt, and you got those depression blues. But just put 'em all in a bucket 'cause you "don't need nothing" but a line of Solomon King.
"Trouble" - Looking for trouble and a little tango? Well, Solomon King is the Leonard Cohen of troubled blues. 'Nuff said!
"Be My Baby" - Stripped down, raw naked emotion. The classic Be My Baby never had it so good!
Read more…
close
0:00/0:52

0:00/2:02

0:00/2:49

0:00/3:03

0:00/3:31

0:00/2:04

0:00/2:58

0:00/2:06

0:00/3:36

0:00/2:57
Jack Me Up /as heard in HBO "True Blood".