Bio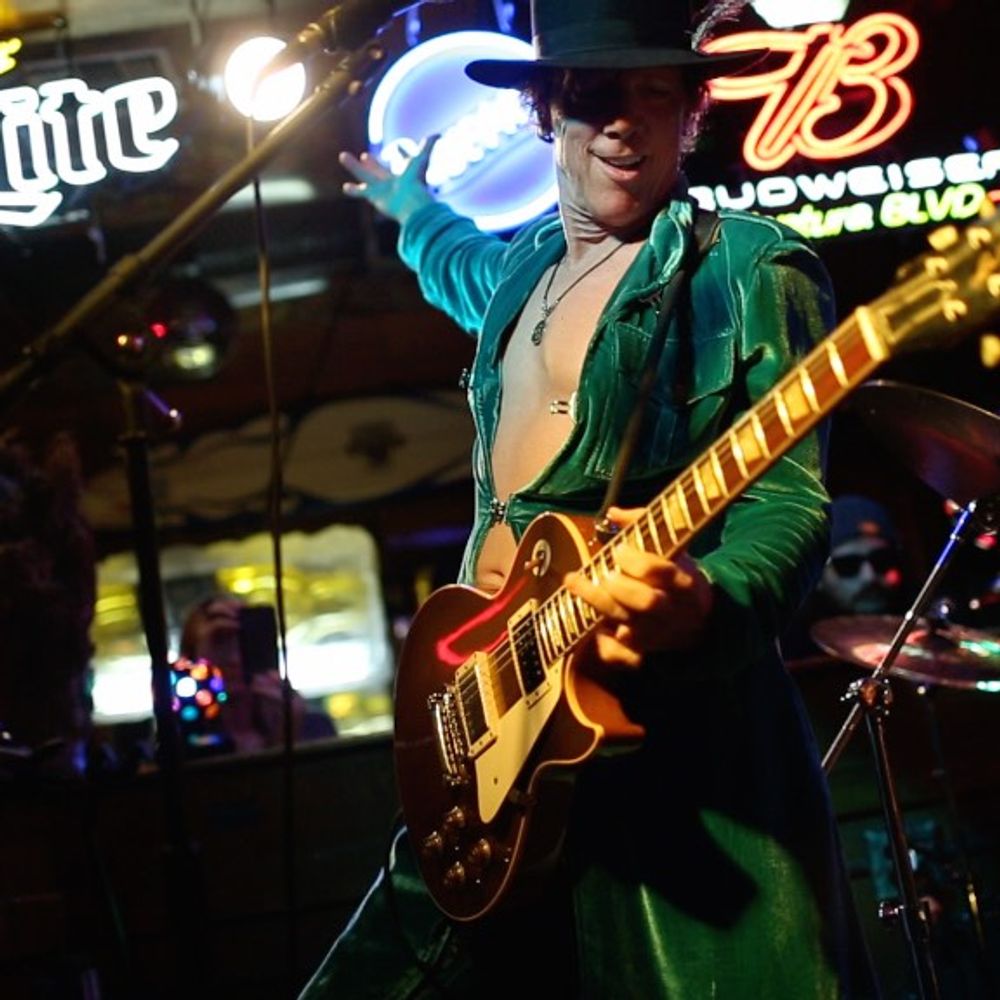 Solomon King
Blues & Rock Singer/Guitarist
Singer/songwriter/guitarist Solomon King is unique. Poignant songwriting and powerful performances place Solomon King in the tradition of timeless artists like Lou Reed, Leonard Cohen, Nick Cave and Bob Dylan. His music embraces everything from Rock, R&B, the Blues, Americana to classical music. His songs turn their back on formula pop blues and return to the grit of early John Lee Hooker and Bo Diddley: no-nonsense, no filter, in your face guitar, bass, drums, and vocals.
Back in the day of the old American Dream, Solomon lived in Detroit City and worked at the big automobile dream factory. But the promise of fulfilling that big dream quickly faded into the assembly line Blues. Then the layoffs hit. The great auto dream factories began closing down. Out of work, Solomon tossed his trusty acoustic guitar into the trunk of a Ford Maverick and headed west. The endless hours of unemployment and nothing to do drove Solomon to playing his guitar and "writing songs about what I knew best—the Blues." 
King has since performed at many venues in California including The Whiskey-A-Go-Go, Pig 'N Whistle, Kulak's Woodshed, Arcadia Blues Club, The Stone Bar, and many more. Solomon's 2008 album "Under The Sun," was produced by Motown legend Sylvester Rivers who brings in the ace rhythm section of Motown hit makers. Surprisingly (but not to King), that album was nominated for a Grammy in the "Best Contemporary Blues Album" category. Two of the songs from that album, "Jack Me Up" and "Frankie and Johnnie," are featured in the first season of HBO's "True Blood." Currently, Solomon has been busy recording a new album of original music and a side project of recreating some of his favorite songs from the 60's and 70's. These songs are available now on his YouTube channel with more to come.
Music
0:00/3:38

0:00/6:00

0:00/5:20

0:00/2:22

0:00/5:05
Press photos
Press / Reviews
King and his band, who've been tightening their infectious sound with over 100 gigs from Chicago to the West Coast and Hawaii, finish off the record [Train] with two standout tunes. The title song, Train, resonates with Lou Reed's machismo. It opens with a thunderous rhythm section, overlaid by dual guitars that burn with fuzzy power chords, and it's all driven by King's slow, swaggering vocals.
Huffpost March 2013
A really great album from one of the better Singers, Songwriters, and Guitarists performing nowadays. Highly Recommended and Thoroughly Enjoyed."
John Vermilyea  Blues Underground Network